PJP #051 - Rush to ATP
PIREPS: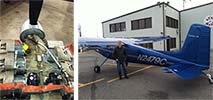 Mike returns to the skies in his beloved Cessna 180 after a top overhaul on his engine. He describes the process of "breaking in" new rings, pistons and cylinders. He also noticed how much rust had accumulated on his pilot skills during the time his 180 was down for maintenance.

Stu laments business concerns limiting his flying. He did get to fly to the US Sport Expo on Sebring, Florida in January, but has not been able to fly as much as he'd like due to weather and year-end activities.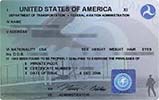 Stew describes the new changes to the ATP certificate requirements that become effective in July, 2014. After the changes go into effect, candidates for an ATP written test must have accrued costly flight experience prior to taking the written exam, much less the flight exam.
Stu relates his desire to get his ATP this year before the changes, but before that he's planning to get instrument proficient again, have an IPC, get the CFII, commercial multi-engine add-on, MEI and then ATP. To complete these lofty goals, Stu is looking to buy a Cessna 310Q twin-engine plane. The crew discusses the merits of a 310, other twins and the importance of a critical engine.

Mike updates us on his desire to pursue the CFI certificate, buy may divert to the ATP before the changes become effective. The crew discusses various study materials they're planning on using for the ATP written test.
FEATURED SITE:

BuildAPlane.org
Stew updates us on this non-profit gets kids involved in building aircraft. The website has videos and pages showing kids building the planes, competitions for participants, and ways you can contribute, cash or aircraft, to help build the aviation community.
PRODUCT REVIEW: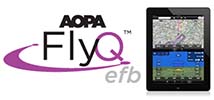 AOPA FlyQ iPad EFB
Mike tells us about FlyQ from AOPA, a flight planning app for the iPad that includes split screens, ADS/B and AHRS device support, charts, airport information, synthetic vision, weather and much more. The app is free, but there is an annual subscription fee for data updates.
LINKS:
Podcast: Play in new window | Download
46:07
42.5 mb

Show notes: http://www.pilotsjourneypodcast.com/PJP051

(c) 2014, Fully Stewed Productions
All rights reserved