PJP #046 – Women in Aviation
PIREPS:
| | |
| --- | --- |
| • | Mike discusses his commercial ferry flight, delivering his beloved Cessna 206 to it's new home. He camped under the wing along the way at interesting back country and mountain airstrips from Mexico Mountain to Telluride. |
| • | Stu describes his growing aviation business and exciting opportunities for instructors, mechanics, sales people, and support personnel as they open new locations. He's also been keeping Stew busy instructing and flying discovery flights. |
| • | Stew relates the perils of Chocolate Milk as he recounts a recent discovery flight with someone that loves their chocolate moo-juice. |
SPECIAL GUESTS: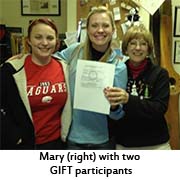 We welcome Mary Latimer and Victoria Neuville to the virtual hangar this month to discuss the Women of Aviation Worldwide Week. Mary is a CFI, DPE, A&P and founder of GIFT, Girls in Flight Training. GIFT was created to provide a safe place for women to come together for flight training in a friendly, supporting environment.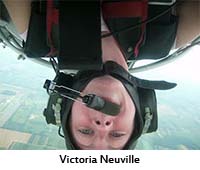 Victoria is the US Chairperson for the Women of Aviation Worldwide week. She has coordinated with volunteers from around the world to host events in dozens of locations throughout the US and around the world. WOIW events are typically single day events held some time during the week of March 4th through 10th, 2013. You can find an event near you, or even sign up to host an event this year or future years, at the WOAW web site at http://www.womenofaviationweek.org.
PRODUCT REVIEW: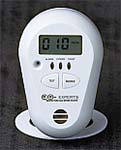 Mike discusses carbon monoxide detectors from Aeromedix. These inexpensive gems can be the literal difference between life and death in certain flight operations.
LINKS:
Podcast: Play in new window | Download
1:00:31
55.5 mb

Show notes: http://www.pilotsjourneypodcast.com/pjp046

(c) 2013, Fully Stewed Productions
All rights reserved