PJP #035 - Newly Minted CFIs

This month we welcome Lynda Meeks and Ron Klutts, both newly minted CFIs. We discuss the process of becoming an instructor, checkrides and learning to teach. We also have a product review and the winner of our last Aviation challenge.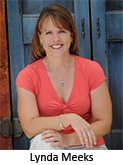 Lynda Meeks (@GirlsWithWings) first learned to fly in the Army on UH-1 "Huey" Helicopters. She also flew C12s (King Air 200's) in the military in Germany and to South and Central America. When she left the Army, she went to work for a regional airline flying Beech 1900s, then to private (fractional) airline, on both the Citation V and the Beechjet. Until a recent furlough, she worked for NetJets flying the Citation X, which she LOVES!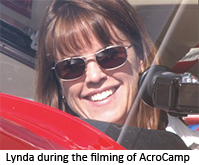 Lynda also participated as a cast member the independent feature film AcroCamp where she was introduced to aerobatics in an intense 5 day "school", all under the constant watch of a dozen high-def cameras.


Lynda Meeks is the founder and leader of Girls With Wings, a nonprofit organization using women in aviation to inspire girls to achieve their full potential.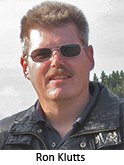 Ron Klutts (@Captain_Ron) got back into flying when he had the opportunity to buy a share in a Cessna 172. After earning his Instrument rating in the 172, Ron decided to turn his efforts toward becoming an instructor. He first earned his commercial rating, then in the summer of 2011 earned his initial CFI certificate.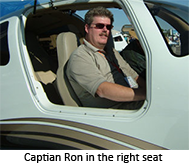 As a new CFI, Ron created a blog titled Right Seat Flying where he shares a few things that he's learning as a new CFI. His desire is to be a great CFI and not a time builder. He has no intention of going to the airlines; He's teaching because he loves to fly and he wants to share his passion with others.
PRODUCT REVIEW: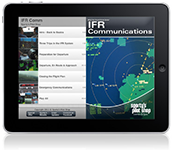 Mike reviews the Sporty's IFR Communications iPhone/iPad Aviation App, part of the What You Should Know Series. The material is broken down into 7 chapters showing the various phases of the IFR flights. The app contains about 50 minutes of engaging 3D animations, in-flight video and real-world communication scenarios. It gets two thumbs up from Mike and is well worth the $29.99 price.


CONTEST: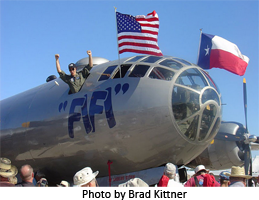 Our Aviation Challenge from last month was for you to send us a picture you took at Airventure 2011 in Oshkosh. We had a lot of great entries, but the winner was Brad Kittner's photo of Fifi, the B-29 bomber recently returned to the air by the Commemorative Air Force. Congratulations to Brad. The photo is also featured as the album art for this episode.

Brad wins a WindTee T-Shirt.
LINKS:
Podcast: Play in new window | Download
1:07:37
62 mb

Show notes: http://www.pilotsjourneypodcast.com/pjp035

(c) 2011, Fully Stewed Productions
All rights reserved